Construction of 70 bungalows for the leisure industry at RCN De Schotsman, Kamperland, the Netherlands.
It is ready, the first pilot bungalow is handed over to RCN.
RCN a hospitality company with site in the Netherlands and France.
RCN "De Schotsman" announced the 'Schotsman 2.0' project to mondernize the park. From today and the next year the park will be complety renewed. New swimming pool, new restaurant et etc.
We, together with Recreavilla, will build the 70 new bungalows. A turn key project, meaning also including furniture.
On the picture the Lake 4 bungalow, a 4 person bungalow. The big front window is really bringing the sun in the bungalow, such that even on the most dark days of the year you experience the real holiday feeling.
There will be 6 and 8 person Lale bungalows and a still under development SEA look bungalow. More news about this will follow soon.
After an intensive research, investigation and comparison about the several construction methods, RCN selected ArchiSmart as the supplier and builder for the bungalows. Quality, pricing, flexibility were the arguments in their conclusion. Our partner Recreavilla also became team member as specialist in creating solutions and solving issues. But also their assistance in long term maintenance of the bungalows. Keeping the assests of RCN in a perfect condition with the tool of a SLA agreement.
Together we are looking forward to start soon phase two of this exciting project.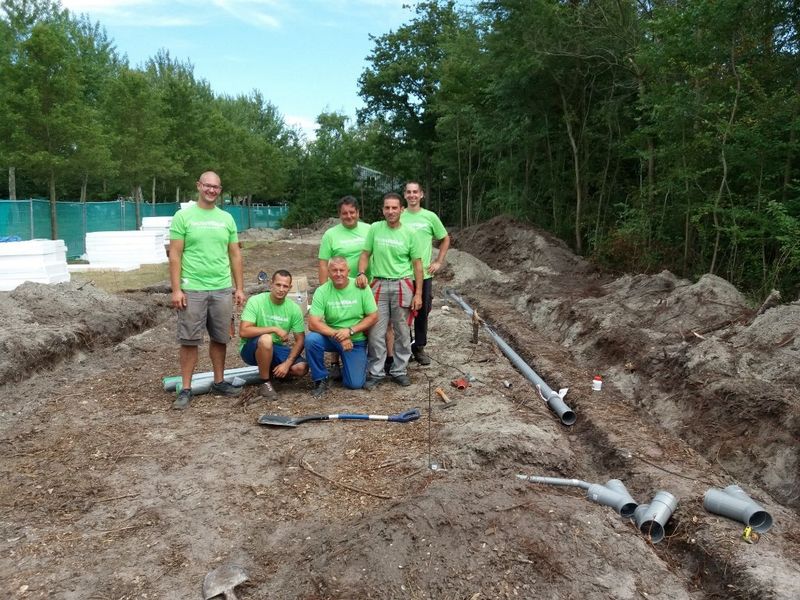 And as you can see our team is always full spirit and teamwork to finish, in the field, the projects. All to to the desired and agreed quality and safety standard.